LEAD SCORING. HOW ENGAGED ARE THEY?
SO THEY CLICKED A LINK IN YOUR EMAIL MARKETING... WHAT's THAT REALLY MEAN? WITH ADDRESSTWO'S LEAD SCORING TOOL, YOU CAN SITE. DID THEY BROWSE TO OTHER PAGES? DID THEY REVIEW YOUR PRICING? TIME YOUR HOTTEST LEADS.

We can provide you with a simple tracking script to install invisibility on your website- similar to analytics scripts. Once installed, anytime a prospect reacts to your email marketing, we can know more than just their click. As they stay on your site, browsing around and viewing more information about your products or services, AddressTwo is measuring their level of engagement and updating their score in your CRM.

Measure behavior down the entire click-stream.
Customize point values and assign bonus points to "conversion pages" like pricing or checkout.
View a report of your hottest leads at any given time right in your CRM.
Know the realtime engagement score of any contact before you call them.

Request A demo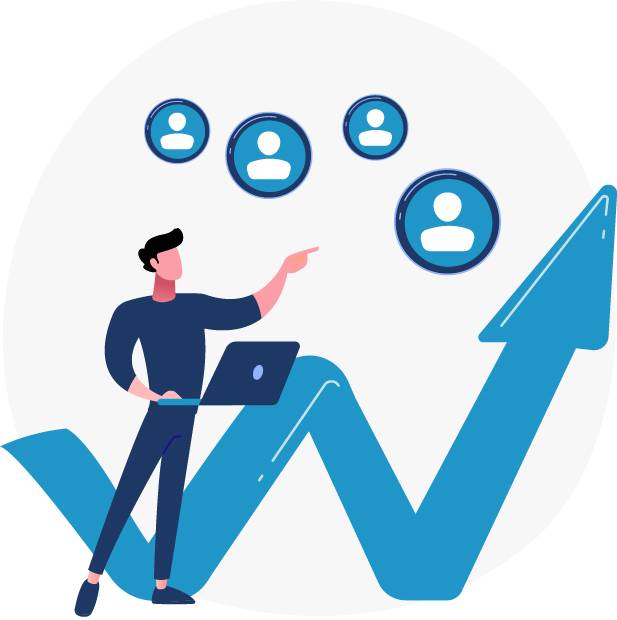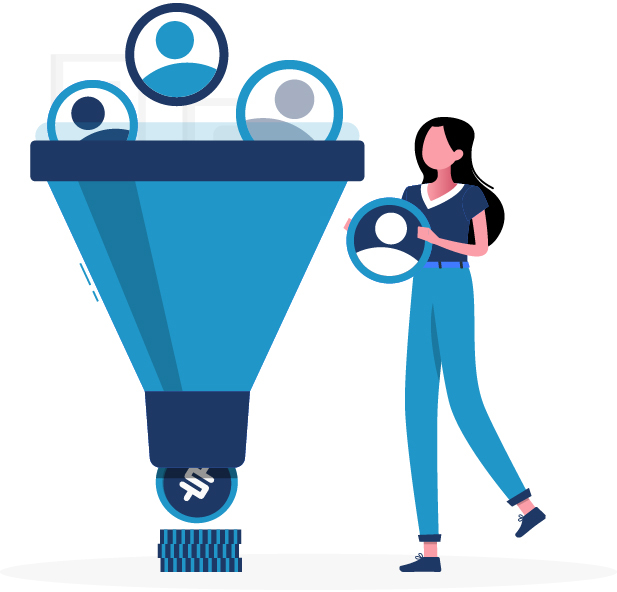 YOUR SALES PIPELINE MADE SIMPLE
AT GLANCE SEE YOUR OPEN OPPORTUNITIES, QUANTITFY YOUR SALES PIPELINE, AND HOLE YOURSELF AND OTHERS ACCOUNTABLE TO SALES GOALS.

When asked, "what deals are you working on?" An answer shouldn't be too difficult to give. But all too often in small business, that answer is more difficult than you might imagine. Without a simple CRM system in place to manage contacts, stay in touch with contacts, and track open opportunities small business struggle to maintain even the most basic vital signs for their company.

Track active sales opportunities, probability of closing the sale, and deal size.
Be reminded to follow up with opportunities that may be going cold.
View sales forecasts for individuals, group and the entire company.
FREE TRIAL
REPORTING: ONE CRM TO RULE THEM ALL?
IS A CRM REALLY THE "ONE RING THEM ALL?" WELL, KINDA. AS YOUR TEAM GROWS, REPORTS LIKE CHARTS AND GRAPHS ARE NO SUBSTITUTE FOR GOOD MANAGEMENT. BUT, GOOD DATA IS A KEY INGREDIENT IN PERFORMANCE MEASUREMENT, COACHING YOUR TEAM TO SUCCESS, MOTIVATION, AND KEEPING A FINGER ON THE PULSE OF YOUR SMALL BUSINESS.

AddressTwo is an online CRM Software where you can create multiple user accounts, each with their own login credentials, at no additional cost- create unlimited user logins. Customers can be assigned to specific "account managers" according to the different usernames you create. What's more, however, is that every event that's recorded in AddressTwo is stamped with the user's information. How many calls did your sales team make last week? How much is in one particular salesperson's sales forecast(or "pipeline")? Are they meeting their goals? Are they staying productive? You can see up-to-date, real-time reports of the activity your users are generating.
FREE TRIAL